Originally published in the Wax Poetics Special Collector's Dance Floor Edition, 2021.
Sheffield's electronic music roots run deep. Back in the late 1970s, while bands across the United Kingdom picked up guitars inspired by the DIY spirit of punk, in the Northern England city, a group of synthesizer and drum machine mavericks created their own more revolutionary movement.
"We thought we were the punkiest band in Sheffield. They used three chords. We used one finger," announces the Human League's Phil Oakey in Eve Wood's 2001 documentary Made in Sheffield. In his book Rip It Up and Start Again: Postpunk 1978–1984, Simon Reynolds explained how the Sheffield electronic scene of the late 1970s stemmed from "a bloody minded Northern disinclination to follow London's lead [and] a local spirit of futurism and technophilia shaped by the city's role as one of the engines of the Industrial Revolution."
But between 1980 and 1983, more than fifty thousand jobs were lost in the industry that gave Sheffield's its nickname of Steel City. Against the backdrop of high unemployment and the divisive austerity of Margaret Thatcher's right-wing government, in the mid-'80s, a new generation used the machine as their weapon, creating music every bit as groundbreaking as their counterparts in Detroit and Chicago.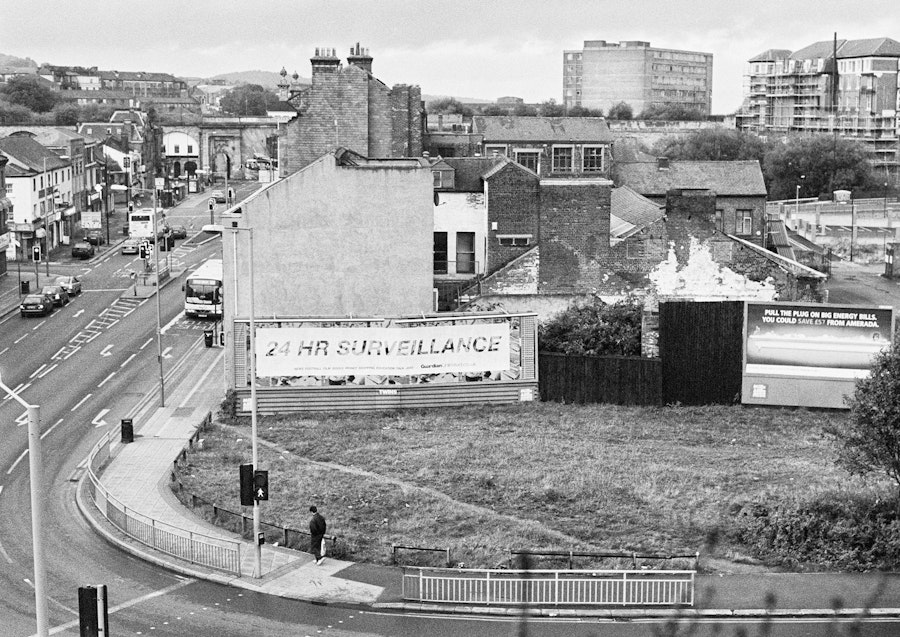 One of the key figures in this story is Richard Barratt aka DJ Parrot, producer with seminal Warp Records duo Sweet Exorcist—with Cabaret Voltaire's Richard H. Kirk—and founder of the historic Sheffield club Jive Turkey. "During that period, Sheffield City Council had set itself up to be seen as the antidote to everything Tory [Conservative], flying the red flag over the town hall and all that," he recalls. "So being young and idealistic, growing up in a very working-class place like that with a long history of trade unionism and activism, it becomes part of the way you identify yourself. Specifically, if a powerful right-wing zealot [Thatcher] is attacking the things that you feel part of and have pride in."
Out of these harsh times, there grew a single-mindedness and fierce creative spirit. "The caring welfare state of the time was open to a bit of creative abuse, and you could get your dole and housing benefit paid, no questions asked," Barratt recalls. "My only ambition at the time was to avoid doing a boring job that I hated. Not having much money wasn't a problem, to be able to use time as you wanted seemed to have far more importance than getting a wage. I liked to view it as a working-class equivalent of the student grant that posh kids who went to university got. It allowed us the freedom to broaden our minds through the study of things that interested us."
It was through the Northern and Midlands All-Dayer dance and DJ scene of the early to mid-1980s that Sheffield's future electronic pioneers coalesced, in a culture that refused to be part of Thatcher's divided Britain. This network of parties in ballrooms like the Ritz in Manchester, Rock City in Nottingham, Tiffany's in Leeds, and Powerhouse in Birmingham were home to crews from across the country dancing to jazz-funk and fusion. "The All-Dayers played a major role in bringing people together from all the different areas," explains Greg Wilson, DJ at Manchester's Legend and Wigan Pier. "This was a dedicated crowd that was totally prepared to travel in order to hear the latest tunes. We were living in Thatcher's Britain, and jobs, especially in the Black areas, were scarce. A large percentage [of dancers] would have been unemployed."
One of the dancers at the All-Dayers was Winston Hazel, Barratt's partner in Jive Turkey and member of pivotal Sheffield electronic trio Forgemasters. "The All-Dayer scene was where we all went as a crew who had met up at youth clubs prior to that," he recalls. "I had started to DJ around Sheffield at clubs like Maximillions [owned by Sheffield nightclub impresario Max Omare], but a lot of my friends who liked the music couldn't get in because they were Black. So the All-Dayers became very, very important to us. We used to go as a coach posse across the country, and it was such an energizing and inspiring environment to to be in—very natural and free."
While Hazel and his friends were serious dancers, he recalls watching in awe at rival crews taking to the floor to the heavy jazz-fusion of Colin Curtis, original DJ from Rafters in Manchester and later Berlin: "In Birmingham, you had jazz-fusion crews called the Convicts and Brute Force, and in terms of freestyle dancing, they were off the scale. They mixed contemporary jazz styles with fusion foot tapping—just really funky but also very elegant."
Somewhere between the contemporary balletic style of the Jazz Defektors from Manchester and the fierce fusion stepping dancing of IDJ (I Dance Jazz crew) from London, Hazel's Sheffield crew found their own style. "We were exposed to all those different styles and came up with our own thing, which was more funk-based, both fast, slow, and expressive with poses and injections of moves for the opposition to beat," Hazel explains.
The All-Dayer scene mutated when a new electronic music emanating from America hit England. In a front-page article from May 1984 entitled "Electro: The Beat That Won't Be Broken," The Face magazine captured the arrival of this new alien electronic music: "Rapid and solid, fast and frantic, the Electro beat is the new Sound of the City—as stimulating as the urban jungle that spawned it. Dismissed as a craze, a novelty, denounced as sinister robot music devoid of ​'real' emotion, it proved to be a tough seed that took root on England's pavements."
Richard Barratt remembers the arrival of this raw soulful sound. "Just the sheer impact of hearing [Afrika Bambaataa and the Soul Sonic Force's] 'Planet Rock' or [Man Parrish's] 'Hip Hop, Be Bop (Don't Stop)' on a big system blew me away," he says. Many of the dancers who graced the floors of the All-Dayers now battled through break-dancing at key venues like Rock City in Nottingham, home to DJ Jonathan Woodliffe. "With the electro came the dancing," says Hazel, "and I remember exactly when that shift happened for the younger crowd that I was a part of on the All-Dayer scene. What happened was, the first portable video machine became available to venues, and they had one at Birmingham Powerhouse. It was like a jukebox and they had Malcolm McLaren's 'Buffalo Gals' on there, and that was it, you couldn't get near it for the kids watching. They'd be like, 'Man, I can't believe it, he's spinning on his head, rewind it.' It really was mind-blowing."
For Hazel and many of his contemporaries, electro became the soundtrack to a whole new culture. "We went back to Sheffield and, like all the other dance crews, began practicing what we had seen," he recalls. "By the next All-Dayer, you had kids there in tracksuits doing the acrobatics they had been practicing. Soon the circles became bigger and bigger and the noise in the rooms was incredible as everyone watched the break-dancers and body poppers. So the electro really did bring in a rapid change around."
All the Northern towns had their own dance crews with often very young breakers competing on lino (linoleum) laid down outside shopping centers and in schoolyards. "The first crews soon began to emerge—Broken Glass in Manchester, Rock City in Nottingham, Solar City Rockers in Leeds, and us SMAC 19 in Sheffield," says Hazel. Their name came from the initials on the ex-Navy waistcoats they wore. "SMAC 19 was basically the Sheffield Jazz Funk dance crew who had been dancing together at the All-Dayers. We used to practice our moves at this place called Chatoos, a reggae [shebeen] club. This is where we gelled as a dance unit."
One of the key clubs for this new electro-funk movement was Legend in Manchester, where Hazel and his crew made a regular pilgrimage. "Legend was massive for us, totally off the scale, as it had that subsonic sound system, and when they played things like Hashim's 'Al-Naafiysh,' everyone would go ballistic," says Hazel. "We used to go there all the time and sleep at the station waiting for the train back to Sheffield in the morning."
For Legend DJ Greg Wilson (whose mixes for Mike Shaft's show T.C.O.B – Taking Care of Business on Piccadilly Radio began in the pivotal year of 1982), rather than being a footnote in the history of U.K. dance music overshadowed by house, the era of electro and electro-funk was the missing piece of the jigsaw. "The electro-funk era was the catalyst that enabled the old to become the new—it was right at the crossroads as far as British dance culture is concerned," he says. "However, because it was Black-led, at a time when Black people were still very much marginalized in this country, the whole era has been obscured. But in places like Manchester, Nottingham, and Sheffield, where the Black scene was strong, the lineage of the house scene connects directly to the electro-funk era."
It wasn't long before Winston Hazel started spinning similar electro-funk sounds in the clubs of Sheffield to a predominantly Black crowd of dancers from the All-Dayer scene. "Turnups was a reggae venue with this massive, amazing sound system, and when I started playing there, it began to attract the Black soul heads from the All-Dayer crowd," says Hazel. "So it gave me the opportunity to play a lot of the new electronic music I was buying at the time."
It was at Turnups that Parrot first heard Hazel spin. "I knew of 'Winni' because he'd been around and doing stuff from the early days of electro with SMAC 19, and I can honestly say that I've never met anyone who was more driven to get to the future than Winston Hazel in 1980s Sheffield," says Barratt. "I suppose one could muse about what drove that and whether it sprang from a need to escape a gray, mundane, and racist present and how it fits into an ongoing twentieth-century narrative of Afrofuturism... Ultimately, Mr. Hazel was a man who lived for future-music and had a tremendous enthusiasm to play the records that excited him to as many people as he could."
While the All-Dayer scene and the arrival of electro-funk had a profound effect on Sheffield's new school of electronic producers, their foundations were also laid in the creative uproar of post-punk. Alongside the Human League (who would mutate into Heaven 17, pioneers of Sheffield's electronic soul along with ABC), the group at the head of this revolutionary pack was Cabaret Voltaire.
Taking their group name from the famous early 1900s Dada nightclub in Zurich, school friends Richard H. Kirk, Stephen Mallinder, and Chris Watson began experimenting with sound collages, musique concrète, and processing in the bedroom of Watson in the mid-1970s. But it was after setting up their own studio on the top floor of an old industrial building and former cutlery workshop on Portobello Street that the group's DIY creativity was really let loose. "It was about all these little studios and rehearsal spaces in old factory buildings, a bit like Berlin in the '80s and '90s," says Mark Brydon, bassist in funk band Chakk and cofounder of FON Studios, as well as a key figure in our story. "You had all these cheap properties where people could create their own worlds. So there was a romantic mystique around it and a staunch independent spirit."
Named Western Works, Cabaret Voltaire's studio became a hotbed of experimentation. "This was the logical fulfillment of the do-it-yourself impulse," wrote Simon Reynolds in Rip It Up and Start Again. "You didn't even need to hire a studio and deal with the resident recalcitrant engineer; you could record it yourself and spend as much time fine-tuning as you liked." As Richard H. Kirk told Reynolds: "When you have your own studio, you don't have to be beholden to some record company that's paying the bills, [and] Western Works gave us the freedom to do what we wanted."
Released on pivotal London punk label Rough Trade, Cabaret Voltaire's early LPs Mix Up, The Voice of America, and Red Mecca (released between 1979 and '81) created a bleak industrial funk sound that captured the tension, agitation, and paranoia of Thatcher's Britain. Arriving in Sheffield from Sunderland in 1979, Mark Brydon immediately connected with this raw industrial sound. "I went to see Cabaret Voltaire and Throbbing Gristle and had no idea that this kind of music existed, so it really was a revelation," he recalls. "The music was physical—all these bouncing delays and beyond anything that I heard before. I was a funk and soul head, and all of a sudden there was this music that had a connection to this but was totally revolutionary in its sound."
Adding to Chris Watson's tape loops and electronic oscillations with sequencers, drum machines, and digital delays, Cabaret Voltaire's 1982 LP 2x45 (that came in one of their many distinctive Neville Brody–designed sleeves) found them creating a kind of austere dubby electro-funk made for the darker recesses of the dance floor. Growing up in the hills on the outskirts of Sheffield, Barratt remembers the impact the group's raw dance sound had on him. "The Cabs [Cabaret Voltaire] had been around since 1973 and had an aura of being deeply rooted originals, properly authentic," he says. "So I respected them but didn't really prick my ears up until a record called 'Just Fascination' came out, because it was basically a no-fucking-about dance record. That 12-inch [released in 1983] was mixed by New York's John Luongo who mixed some incredible disco records, but his later work for the Cabs is also great."
Cabaret Voltaire also made connections to the New York clubs through their 12-inch "Yashar" (from 2x45) recorded for Manchester's Factory Records and remixed by John Robie. "He wanted to remix it to work for that New York electro scene," Richard H. Kirk recalls. "They took quarter-inch tapes of his 'Yashar' mix down to the Funhouse [Jellybean Benitez's temple to all things electro] to test on the crowd. What he did with 'Yashar' was a big catalyst in terms of us realizing [that,] well, we can strip this down, get rid of some of the clutter, and tweak a few rhythmic elements, and it's actually going to work in a club."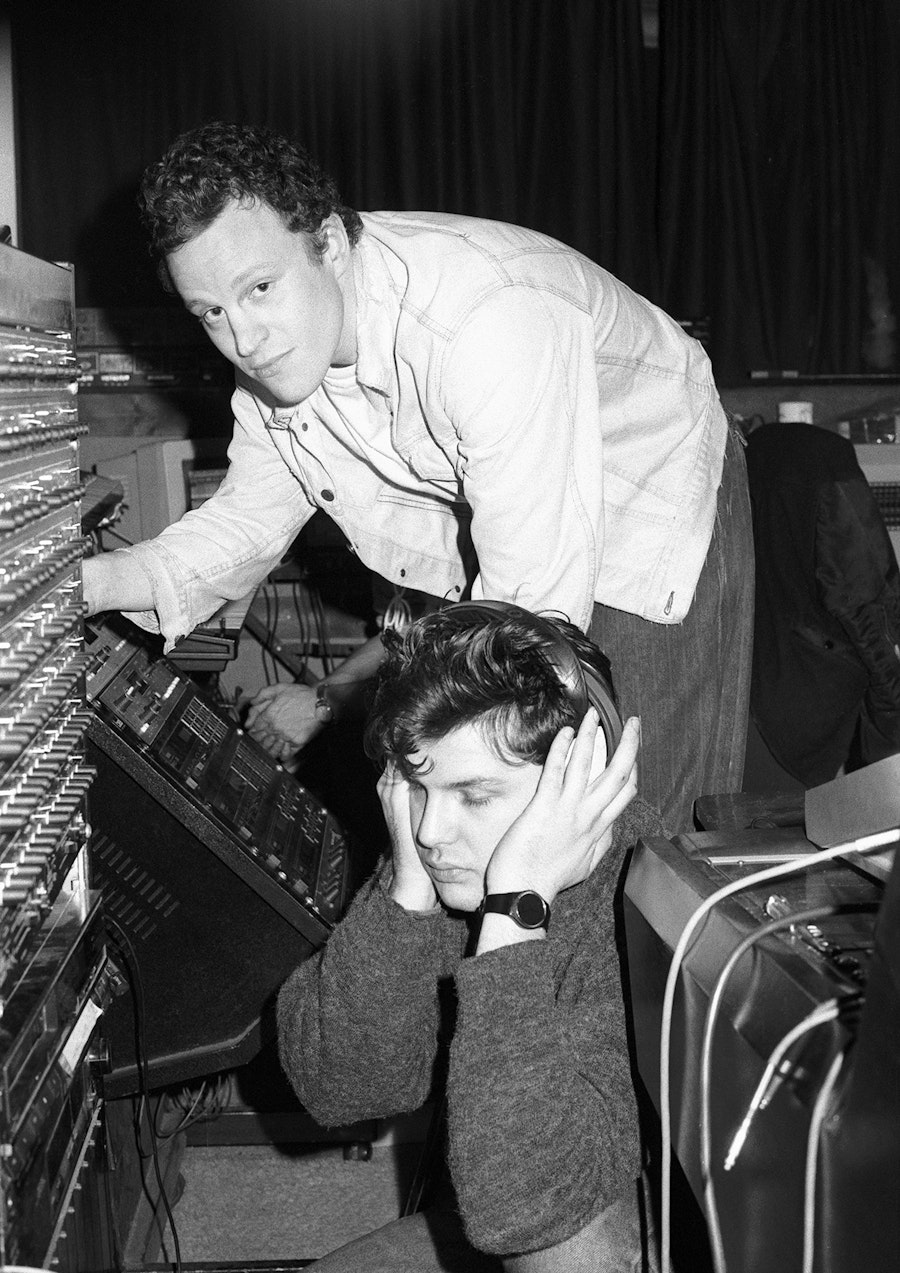 "Yashar" joined a string of electronic records from the North of England that made a big impact in the clubs of New York, Detroit, and Chicago—from New Order's "Blue Monday" to Section 25's "Looking from a Hilltop." The Sheffield sound in particular connected strongly with the first wave of techno producers in the fellow post-industrial city of Detroit. "The three founding fathers of the Motor City Techno movement—Juan Atkins, Derrick May, and Kevin Saunderson—were primarily inspired by European electronic music, with the sounds of the Steel City towards the top of their list of influences," wrote Matt Anniss in his erudite book Join the Future: Bleep Techno and the Birth of British Bass Music.
Western Works became the incubator for one of Sheffield's most important other electronic groups of the early 1980s. "Chakk began with a group of us musicians who all lived together, and next door was Alan Cross, who had a four-track tape recorder," recalls Mark Brydon. With Brydon on guitar and bass, Mark Tattersall on drums, Sim Lister on horns, and Alan Cross on synth and tapes, Chakk debuted with the self-released LP Clocks and Babies in 1982. Its primal electronic DIY sound (built via Cross's four-track tape machine, home-built echo, and effects boxes) found them natural if much jazzier counterparts to Cabaret Voltaire.
Kirk and Mallinder loved what they heard and invited Chakk to their Western Works studio to record a single for their Doublevison label. "At the time, I was quite intimidated by them because of their stage presence, but they turned out to be two of the loveliest people you could meet," says Brydon. Recorded in 1984, "Out of the Flesh" was a raw slab of industrial electro that sat comfortably next to other Cabaret Voltaire releases on Doublevison, who also reissued the 1981 LP Thirst by Clock DVA (Sheffield's most radical electronic music group to emerge from the DIY post-punk scene).
Things took a far more commercial course in 1985 when Chakk released their second 12-inch on their own FON Records label, set up with their manager, NME journalist Amrik Rai. The dance-orientated "You" b/w "They Say" reached the U.K. Top Ten Indie Chart, which led to a recording and publishing deal with MCA Records. They used the money to start the state-of-the-art FON (that stood for Fuck Off Nazis) Studios, designed by Brydon. "We were militantly self-supporting and kind of followed the whole DIY Western Works model," he recalls. "So at least we knew when the deal [with MCA] was over we could continue to build things up."
Located above one of the city's many old metal works, FON quickly became a hub for the local music scene and a place of exchange. "You had the studio but also a very fluid writing room and people would just come in and hang out, and so all these things started to happen between people," recalls Brydon. "I really think of it as a uniting space—a very supportive environment and the place that brought all these different things together."
Richard Barratt was one of those hanging out there. "The Cabs were the figureheads, but FON was the really important place," he says. "They were all really into that Compass Point sound down there—with Sly and Robbie, Gwen Guthrie, and all that." In his book How Soon Is Now? The Madmen and Mavericks Who Made Independent Music 1975–2005, Richard King writes: "FON [was] a bridge between the dystopian futurism of the Sheffield of Cabaret Voltaire and Human League and the city's next generation."
FON's studio engineer was a sonic genius and electronic prodigy by the name of Robert Gordon. By the time he was fourteen, Gordon was already building dub boxes, sirens, and effects units while playing drums with various reggae bands. After leaving school, he moved into music production, thanks to a community music initiative. It was through one of the recordings made on the scheme that he was introduced to Mark Brydon. In one of his few interviews, Gordon told Matt Anniss: "Mark reckoned the results I was getting sounded better than his brand new twenty-four-track studio they'd been working on with Sly and Robbie (at FON Studios on Chakk's 1986 LP 10 Days in an Elevator). They needed an engineer, so I was introduced to them."
Gordon went on to work on chart records at FON by the likes of Yazz, Age of Chance, Erasure, and Joyce Sims. But his love of reggae rhythms and sonic experimentation at the mixing desk was just waiting for a more experimental outlet. "Rob [Gordon] was like this genius kid who just knew how to do stuff," says Brydon. "He had this inherent instinct of how to line up a tape machine or to get that kick drum sound." 
In the autumn of 1985, Sheffield's dance community would have the home they had been waiting for when Barratt and promoter Matt Swift started a new weekly party called Jive Turkey at Mona Lisa's, a small venue above Maximillions. "I'd never had any ambitions to DJ before but was totally bored with what was or wasn't going on in Sheffield at the time and felt I had to make an effort to change things," says Barratt, who began as the sole DJ. "The club itself was tiny with a really low ceiling. A backdoor venue up a couple of flights of stairs that hadn't been refitted since the '70s. Excellently seedy."
One of the early visitors to the club that became known as Jive Turkey was Winston Hazel. "When I first went, there were only a handful of Black people, but the crowd was very funky and alternative in their fashions. Not mainstream at all, and that resonated with me," he recalls. "I felt very at home there. To begin with, it was just a place for me to go and dance and feel free, but soon Parrot invited me come and play some of my music."
The night grew slowly but started to attract more dancers who embraced the eclectic soundtrack. "I was playing a mishmash of things at first partly because I wasn't fully up to speed with current releases. Winston wasn't really interested in any of the older music; it was all about what had come out that week," says Barratt.
"What I brought was the electro and the English street soul, and after a while, more of my crowd of dancers started to come down," adds Hazel. While Barratt began by mainly playing jazz, funk, and soul against the electro-funk of Hazel, he soon began to search for the new electronic sounds he heard through his DJ partner. "The slant of the night rapidly became more about new records than old records," Barratt says.
With the premise that "anybody could get in, and you could do whatever the fuck you wanted," Jive Turkey moved to the much larger neo-classical Sheffield City Hall in 1987. There it welcomed a multicultural crowd of dancers at a time when Sheffield nightlife was pretty much segregated. "When the All-Dayer scene died," says Hazel, "Jive Turkey became one of the only places in the country where the Black crowd could get the fusion of music and people they liked and were used to. Importantly, it also had a dedicated jazz room, which drew jazz dancers from across the country."
Although they were much older than most of the young dancers, Kirk and Mallinder of Cabaret Voltaire were regulars. "Richard and Mal came to Jive Turkey right from the off, and were very friendly and easy to get along with," says Barratt. "Totally into the kind of music getting played and really interested in anyone who was attempting to do different stuff in the town. I reckon the importance of the Cabs and their willingness to embrace and give space to younger musically minded people in the city can't ever be overstated."
Alongside the jazz, soul, funk, hip-hop, disco, new wave, and whatever Parrot and Hazel picked out of their crates, Jive Turkey was now rocking to the new DIY sounds arriving from America. "The timing of house music was totally accidental. But what was deliberate was the explicit connection made between the electronic music of the city and the music of Black America," says Barratt. Quickly embracing the early releases on labels like Trax and DJ International, Hazel echoes what Greg Wilson said about house being part of the electro-funk continuum. "It was a continuation of a revolutionary sound," he says. "We never really classed it as this new music; it was just funk that we could dance to, and the same dancers who were doing their moves to the syncopation of something like Strafe's 'Set It Off' were now dancing to Adonis's 'No Way Back.' "
Started by Amrik Rai, the FON record store on Division Street in the city centre became the outlet for both Chicago house and Detroit techno. "About 1987, '88, all the Transmat stuff started coming over and the Nu Groove and Big Shot and all these exciting labels from the States," recalled Steve Beckett (who ran the shop with Rob Mitchell and Robert Gordon) in How Soon Is Now. Heading up the dance section was Winston Hazel. "Dance music was massive in Sheffield, and the shop was really needed at that time," he says.
Under the production moniker FON Force, Mark Brydon and Rob Gordon produced the U.K.'s first chart hit house record with Sheffield duo Mark Gamble and Cassius Campbell aka Krush. Recorded at FON Studios with singer Ruth Joy, "House Arrest" was a forerunner to similarly pop-house productions from the likes of S-Express. This was followed by Brydon and Barratt's 1988 hit "Hustle! (To the Music…)" by Funky Worm, recorded with Julie Stewart and Carl Munsen and also released on FON Records.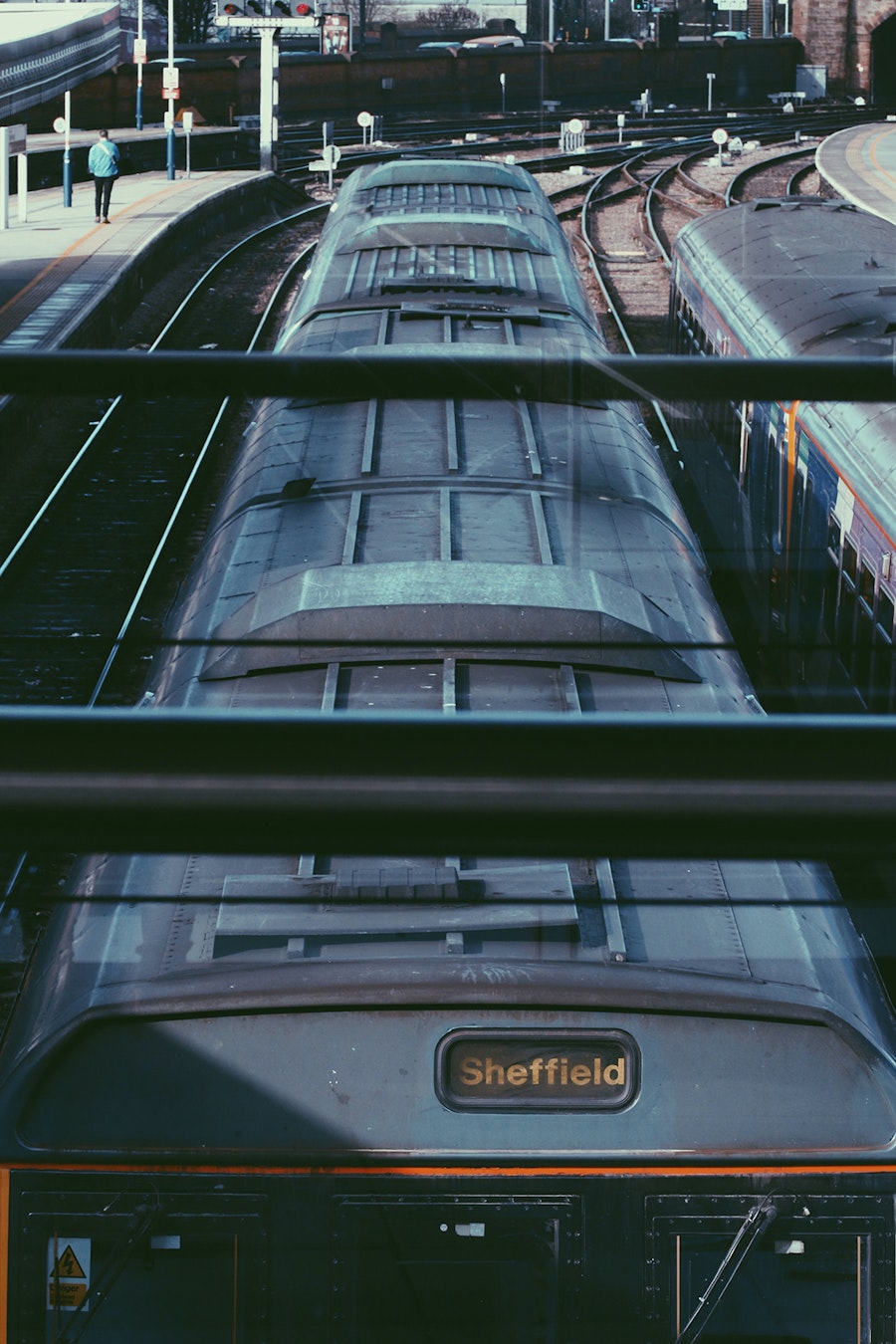 In the summer of '88, Jive Turkey became home to big raves with over two thousand people coming to Sheffield City Hall from across the U.K. But unlike other cities like London and Manchester where house and Balearic became dominant, Sheffield retained its eclectic soul and jazz-rooted soundtrack. "The core of Sheffielders that brought E (or X as we first knew it) from Ibiza into the city were fans of soul music going right back to [famous Northern Soul clubs] Samantha's, KGBs, and the Clifton Hall," says Barratt. "So we got the jolt of energy they brought with the drug without any demand that the music should straighten out or change."
Despite the success of Funky Worm, Barratt's head was already in another place after hearing U.K. dance music's most pivotal record of 1988. "[A Guy Called Gerald's] 'Voodoo Ray' changed everything," he says. "It was like hearing the room you were in coming back out of the sound system at you. A sonic/kinetic feedback loop. Feet to speakers to ears to feet to speakers." Parrot's DJ partner recalls first playing the record to their crowd: "'Voodoo Ray' was massive. We used to have a cassette player in Jive Turkey, and I think we had it on tape first," says Hazel. "I was also doing my radio show on [the pirate station] SCR, and I remember the response when I first played it on there." Parrot, Hazel, and their Sheffield contemporaries were soon to hatch their own plans for a raw electronic sound that could only have come from the North of England.
The seeds were sown in another former industrial town in the North by a group of bass-obsessed friends who heard their calling in those seminal releases by A Guy Called Gerald and his fellow Manchester electronic pioneers 808 State. Armed with secondhand TR-808 and TR-909 drum machines and cheap AKAI samplers and synths, Bradford's Unique 3 are widely regarded as the founding fathers of what became known as "bleep and bass" or "bleep techno."
With roots in the break-dancing scene and reggae sound-system culture, Unique 3's "The Theme" (the B-side to its earlier prototype "Only the Beginning) is to bleep what Bambaataa's "Planet Rock" was to electro or Rhythim Is Rhythim's "Nude Photo" was to Detroit techno. Originally released in 1988 and then in 1989 with a "Unique Mix" by Robert Gordon, this raw and sparse U.K. acid house warehouse party anthem was in the words of Matt Anniss, "every bit as alien and otherworldly as 'Voodoo Ray' [but] crucially nowhere near as polished…sounding like nothing that had come before."
Hazel was working at FON Records when these homegrown records started to arrive on DIY tape. "It was mind-blowing, and when that U.K. Northern sound started to permeate the scene in Sheffield through the club and radio, the climate changed completely," he recalls. Like "Voodoo Ray," "The Theme" immediately became an anthem at Jive Turkey. "The thing that sticks in my mind about Unique 3 is the crowd singing along to the refrain and bass line. You could flick the fader down on the record and everybody would be going 'boo bu bu boo,' says Barratt. "It got to the stage where they'd invite you to play it by starting the chant over other records, then it'd periodically keep appearing through the rest of the night."
With cheaper electronic home studio gear readily available, it was now time for Sheffield to respond with its own DIY sound in what would become the bleep and bass movement the city became famous for. "There was this real feeling at the time that all of sudden, rather than looking to the States, we started to think, 'We could do that.' So you had this whole new DIY bedroom vibe coming through in the music," says Hazel. "You now had these electronic producer geeks like Rob Gordon, a dub-wise reggae head who really wasn't into clubbing at all, experimenting on all this new electronic equipment and finding a voice in this new emerging culture."
While working at FON Studios, Robert Gordon had started to earn decent money, thanks to producing some big-name pop dance artists. With the cash he bought an Atari ST computer, Roland MC-202 sequencer, AKAI S1000 sampler, a Korg M1 synthesizer, and a cheap mixer. Hearing of his new purchases, his friend Hazel turned up at Gordon's house above the Park Hill estate that looks down from a hillside onto Sheffield city centre. "He invited me around to have a look at this programming suite he had set up," recalls Hazel. "We had a little mess around, and I was loving it, especially what you could do with the sampler. So he said come around next week and bring a tune and we'll see what we can do."
The record Hazel took with him was a bona fide Jive Turkey favorite, the 12-inch of Manu Dibango's 1984 electro-funk bomb "Abele Dance." "We sampled it up and started to build the track around it," recalls Hazel, who was joined at Gordon's by school friend Sean Maher. "Rob really was a master of rhythm," Hazel continues. "His snare and drums were really unique to him. Once we put them on, it sounded absolutely incredible. It also had this pure, almost sine wave subsonic bass that hadn't really been used until then. In four hours, we had a cassette to play on the pirate station next day."
Hazel remembers the response when he dropped it on SCR: "It was off the scale, just really crazy. At the time, the transmitter was quite powerful, so if the wind was blowing in the right direction, you could hear it in parts of Leeds. So we had people calling in from all over and it quickly got us noticed." The track was laid down so quickly, the pair hadn't even had time to think of a name. "I think we announced it something like: 'This was recorded in the early hours of the morning, we haven't got a name for it, so for now we'll call it the 'Track With No Name.' " With a sound rooted in post-industrial North of England, Hazel, Gordon, and Maher then came up with the name Forgemasters after the heavy engineering works that they had grown up around.
When Hazel returned to his job at the FON record shop the next day, he played his colleagues the track. Everyone was blown away including employee Steve Beckett, who subsequently described the track as "an evocation of the nocturnal energy of an industrial city in decline, whose empty, industrial spaces were being turned into illegal and autonomous party zones."
Hearing the "Track With No Name" gave the FON owners the push they needed to set up a label as a platform for this new Northern sound. "As soon as I took the record to the shop, they said, 'We need to put this out,' " recalls Hazel. Plans were hatched to press up an initial five hundred copies and distribute them through the shop's existing network. Financing its first release with a Government Enterprise Allowance Grant, Warp Records ("We Are Reasonable People") was founded in 1989 by Steve Beckett, Robert Gordon, and Rob Mitchell, who sadly passed away in 2001. Released with the iconic purple Warp logo stamp, designed by Ian Anderson, "Track With No Name" became an immediate anthem at Jive Turkey and clubs across the North.
With the success of Funky Worm, Richard Barratt was both surprised and more than a little deflated after seeing the reaction on the dance floor to his friends' raw, homegrown electronic sound. "I was like, fucksake, I'm stuck in a waste-of-time contract with a major label and my mates are having a right laugh," he says.
For his own foray into bleeps and bass, Barratt would turn to his old friend from Western Works, Richard H. Kirk of Cabaret Voltaire. "Richard was in a slightly similar contractual situation, so we decided to go undercover and make a record for Warp to put out," Barratt recalls. "I was really into that idea of joining the dots between the original electronic pioneers and what was happening in Sheffield now. That did seem like an interesting message to send through the music, even though we were initially trying to be incognito because of the major-label issues."
Taking their name from a favorite Curtis Mayfield LP, Sweet Exorcist, the pair entered Western Works studio for what would become the seminal bleep techno track, "Testone." It was to be the first record that either of them had sequenced using an Atari computer, one of the main tools that liberated dance music. "Having the computer was a nightmare, to be honest," says Barratt. "Richard had only just got it, and neither of us had a clue how to use it. I'd got the name of the act, the name of the tune, the sample off the dodgy old disco record... But the music proved a little evasive. Can you believe we were fucking about for a week? And we still ended up putting sections down on to quarter-inch tape and editing it together because we couldn't make the bleeding Atari do what we wanted it to do."
The "dodgy old disco record" was the vocal from Gene Page's "Close Encounters of the Third Kind" that opened the track. Sampling the bleeps from Yellow Magic Orchestra "Computer Games," "Testone" was a stark but sublime piece of electronic soul that, in the words of Simon Reynolds in De:Bug magazine, was "a classic example of bleep's sensual austerity: the barest components (growling sub-bass, a rhythmic web of Roland 909 klang and tuss, and a nagging sequence of five bleep-tones) are woven into something almost voluptuous."
Hazel's show on SCR helped spread these early Sheffield sounds across town. "It was a good time," says Barratt. "Thanks to Winston, people were getting to hear the tunes on the radio as well as at the nights. Plus, the energy that the Ibiza lot brought with ecstasy was flowing through the scene, and it felt like things were really coming together."
Warp followed "Track with No Name" and Sweet Exorcist's "Testone" with a string of bleep 12-inches from dance renegades across the North including LFO and Nightmares on Wax from Leeds. Another important testing ground for these Northern electronic sounds was a Wednesday-night session at Occasions (the renamed Mona Lisa's where Jive Turkey moved back to after the council restricted numbers at Sheffield City Hall) called Cuba. "[Promoter] Matt Swift and John Matten [aka Gypsy John], who ran Jive Turkey with Parrot, had got enough money together to buy a sound system to put into Occasions, which had been refurbished by then," recalls Hazel.
According to Matt Anniss in his book Join the Future: "The importance of the party was first outlined six months earlier in Jocks magazine, when Robert Gordon explained the role Cuba played in shaping the Yorkshire bleep and bass sound. 'About thirty percent of the stuff played at Cuba is Sheffield originated,' he explained. 'A lot of demo tapes are tried out, it's total hard-core dance.' "
Based around a visit to Cuba, Simon Dudfield of i-D magazine wrote the seminal article on the Sheffield bleeps scene. In it he pointed to how the music was a result of the cross-pollination of the city's White electronic heritage and the bass-heavy Black sounds of the sound systems and subsequent hard-core scene. "It felt like 'Track With No Name' brought together the indie crowd and the dance crowd at Jive Turkey and really was a beautiful marriage of the cultural youth camps in Sheffield," says Hazel.
The circle that connected the old and new school was completed when Richard H. Kirk and Stephen Mallinder entered the FON Studios in 1990 for a session with Rob Gordon and Mark Brydon. Subsequently produced at Western Works, Cabaret Voltaire's 12-inch "Easy Life" was a bleep house classic dedicated to Jive Turkey.
In response to what they saw as a formula being applied to what was originally very free and organic, Barratt and Kirk came up with the name Clonk for their next project. "It was just a pisstake of the bleep thing, to be honest," laughs Barratt. "It seemed pretty daft to us that all these records were getting lumped together as 'bleep,' which was a very limited definition of what was going on and what the roots of the music actually were." Released on Warp in late 1990 and remixed by Robert Gordon, Sweet Exorcist's "Clonk (Freebase)" b/w "Clonk (Homebass)," was a minimal slab of alien techno—built around off-kilter rhythms, unsettling synth stabs, and a "mmm mmm-mmm ahhh" sample from Blue Rondo a La Turk's "Klacto Vee Sedstein."
They followed this with the Per Clonk EP, most notable for the completely off-the-wall "Samba," a fusion of abstract techno with Brazilian rhythms and chants that still sounds like the future today. Then came the CC EP—short for Clonk's Coming—a resolutely uncommercial first (mini) LP for Warp consisting of seven versions of raw "jackin' " vocal and rhythm tracks.
It was to signal the beginning of the end of the Sheffield bleep and bass pioneers' relationship with Warp. Sweet Exorcist's subsequent and final 12-inch, "Popcone," was released in the Plastex label, and Parrot, Hazel, and Brydon's 12-inch "Yeah You!" under the name the Step was to be their final association with the label. Soon after, Rob Gordon also withdrew from Warp after various disagreements over label content.
While Warp continued to release a swathe of Northern electronic records, after the closure of Jive Turkey in 1992, Barratt pursued an ever more eclectic take on dance music including a chart hit with the All Seeing I's "Beat Goes On" on his own Earth Records label. Today, his Crooked Man dance project, picked up by DFA for albums in 2016 and 2018, has seen him reach a new generation of house heads. He is also producer for his old friend and veteran Sheffield clubber Róisín Murphy who formed Moloko in the '90s after meeting Mark Brydon at a party. Barratt also released an EP of Hazel's productions under the name Supafix (with Hazel's production partner Ross Orton) on Earth Records. It was one of a number of Hazel's post–Jive Turkey dance productions including two abstract techno 12-inches for Birmingham's Network label with Rob Gordon.
With this period of Sheffield's electronic history starting to get the same sort of attention as the post-punk pioneers who laid the foundations, I ask Barratt what he thinks looking back on the scene he was at the forefront of. "For a few years, things were really good, disparate strands of Sheffield came together," he says. "Avant-garde electronic musicians, a previously marginalized group of Black kids, and the hooligan jet set (back from Ibiza) rubbed along together and created something great, a feeling and a sense of place that crystallized into the sound and attitude of Warp Records." His old friend and DJ partner also views this coming-together as the root of what happened during those fertile years. "For the first time in Sheffield, there was unity, and it was completely natural as people began mixing in circles they would never have previously imagined," Hazel says. "It suddenly became time for a proper reflection of the urban experience of all the youth coming through at the time and what was coming from across the water in the States."